Two days ago I mentioned that I need to find some art to hang on the wall. I was first inspired to do this when my employer was giving away a number of large frames and I thought it was perfect because I have a lot of blank space in my apartment where there ought to be something nice to look at. More recently, I was visiting a friend in Ottawa who had taken the time to hang some nice photos and it just really tied everything together. It was the cherry on top. So... here I am restarting my quest to find something to decorate my walls with.
In beginning my search, there were some criteria I realized I needed to follow:
It has to be abstract and non figurative. It's a personal taste, although I did find one artist who made me create an exception to this rule
It has to be bright and the colours have to be versatile. Next year, Seb and I will be moving and almost definitely purchasing new furniture. I want to make sure that what I buy now will also work with whatever furniture I purchase in the near future.
Seb has to approve
For this conquest, I went to etsy.com because I know the selection is wide ranging. Here are some of the paintings/prints I found that I will be asking Seb to weigh in on!
These first two are the exceptions to the 'abstract' rule: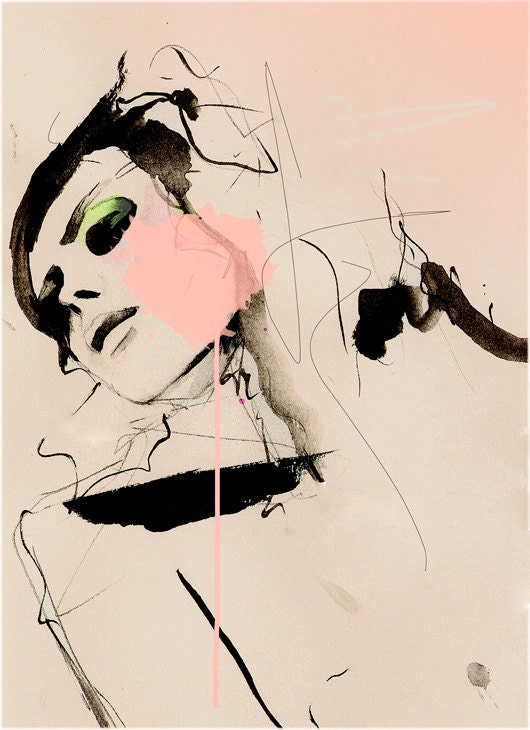 Hence by Leigh Viner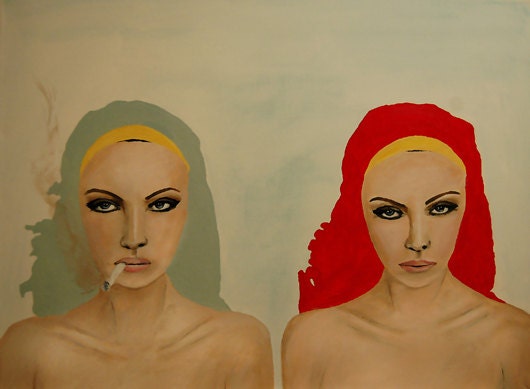 Ingenue by Leigh Viner- Seb has already vetoed this one, which I wasn't surprised
to hear, but I had to try anyways
And now for the abstract beauties...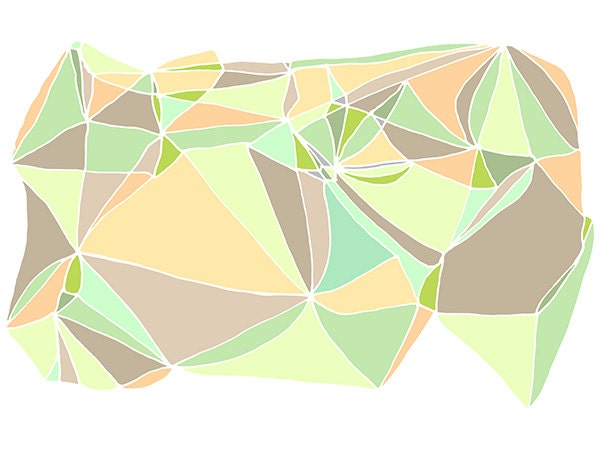 Pastel Salmon by Villavera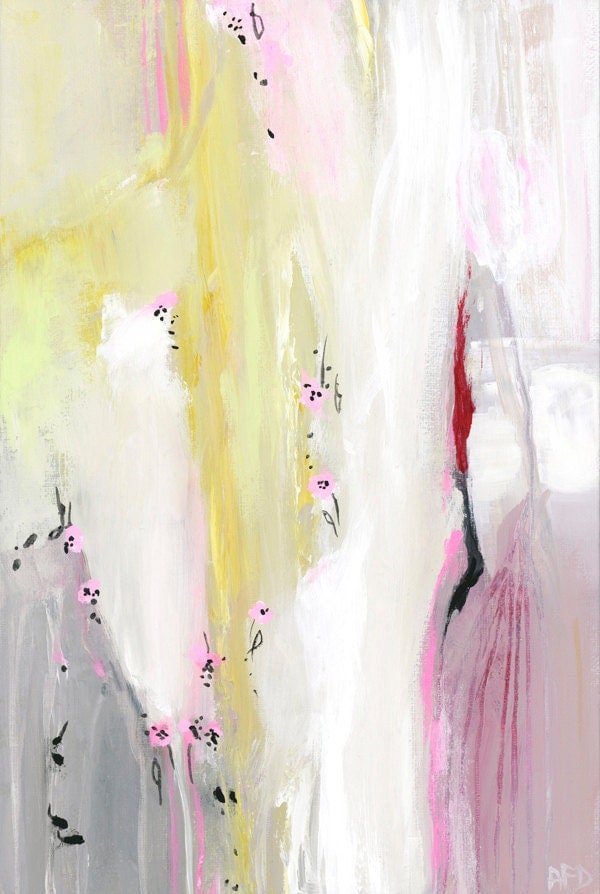 Soft pink White Original Abstract Painting on canvas by Duealberi
My top choice is probably Hence by Leigh Viner, and the second being the painting by Duealberi but the search will continue and I am excited to see what will be chosen! What with spring coming and my optimism of snow free streets and warm breezy days, the final chosen piece will undoubtedly reflect this and that will make it a great year round piece to look at and liven up our living space. Ill post the final choice when it is made!